4x06!!!
Okay, so I'm gonna try for some coherency here... To begin with, I loved it! :D It's awesome and hilarious! I love it that this show has such dark humour. ♥ Also, what sort of fanfic have the writers been reading?
- Agravaine still needs to die. Fuck you fuck you fuck you. Rot in the deepest pits of hell.
- Gwen! And the Knights~ Yay! :D
- Hi, Gwen's boobs. :D I'm happy to see you. And see you more!
- Leon laughing at Merlin in the armory. XD Oh Leon.
- Morgana freaking out over Dragoon. And the ensuing magic fight. WHICH WAS AWESOME!
- Oh, and Dragoon owning the Knights and everything. So badass. :D
- Arthur refusing to see Merlin die, and SEARCHING FOR HIM! *flails* AND THEN GEORGE AND OH GOD~
- So, Arthur's comfortable around Merlin naked, but not Gwen? Granted, Gaius was also there...
- THE HUG! THE HUG!! I'm thinking Merlin remembers it, okay?
- Evil!Merlin was awesome. XD So snarky and just... hahah.
- ARTHUR HUGGED MERLIN EVEN THOUGH HE WAS MUDDY AND DIRTY AND HE WAS SO HAPPY!!
#truelove
AND HE NUZZLED MERLIN. OKAY, NUZZLED. YES.
- Oh, they better hug more now! ♥ HUG EVERY EPISODE!
And have some gifs, because there's only one way to deal with all these emotions. GIFS!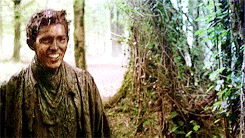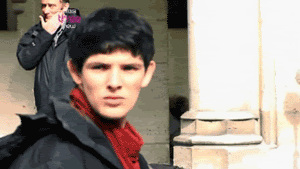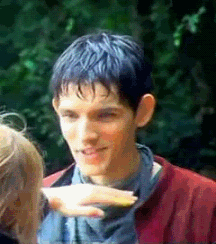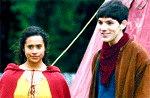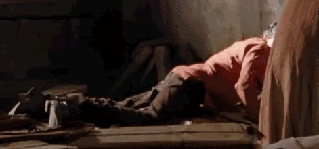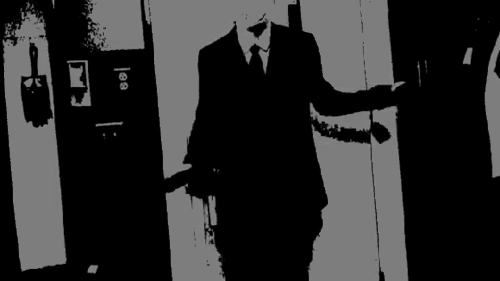 Just saw my 'net usage. XD Think I'll skip out on Misfits. But at least I saw 3x01. *nods*
Oh, and new Merthur hug banner~ Yay! :D
Current Mood:
ecstatic
Current Music: Gackt - Vanilla