Packages have yet to arrive... however, t'is only Tuesday. But if they don't come during this week, then the mail is slow. :/
Internet should so go slow soon. Mostly likely after this weeks Merlin. XD And then for 4x04, I'd get it a day or two after I usually get it~ so, simple enough. *shrugs*
People watching my icon comm - awesomeness! :D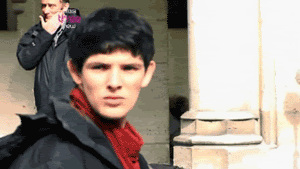 My now personal stuff journal still getting more views than my icon comm... ? People sometimes confuse me. I mean, sure, there's my old [
sometimes questionable!
] icons, fanfic, and then my sparkling views on life and what-not. I don't get it. But whatever.
Enjoy, you lovely weird people. And I mean weird in a nice way, because weirdness rules.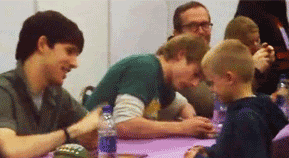 In gif-less news, will see if I can get more GBs for this month. Which would totally null the whole 'slowing down' problem, which would be awesome. And then we'll see when the contract runs out, which better be next bloody month, get unlimited 'net, and voila! :D
And, uh... hm. Will be going to Bibina in a few days, hopefully. They better have candy corn when I get there. <.< I hope my Reese's package thanks to the lovely
isisanubis
gets here soon. ♥ Reeeese's~ and the pumpkin one's! :D Plus, there's my adorable Doctowl shirt on the way~
... You guys have read
pen_rabbit
's BB 'fic,
Harmonia Mundi
? Because it's awesome! Yeah, just have a random rec. But seriously, it's awesome. Music is a huge part of my life, and if I ever lost my music, I'd go mad. And another random thing...
Wait. I got nothing. XD
I have Nutella. :D Eating it with a spoon. Ahhh, nostalgia... ♥ Plus, yummy Nutella.
Also, apparently it's Bradley's birthday? :D
Happy birthday, Bradley!
You adorable, gorgeous, shiny dork. ♥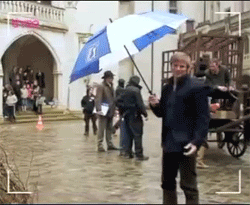 Current Mood:
bouncy
Current Music: Daft Punk - Nocturne