So, apparently the world is gonna end tomorrow? Hmm... well, I really don't think it's valid. XD Someone always thinks the world is gonna end soon anyway.
The cropping thing I have also extends to text... argh. Anyway, behaving sort of okay. *sighs*
This is gonna be a
gif-heavy
post, because I do odd things to stave off boredom. And I re-did a few old icons of mine... sort of. Surprisingly, every animation, sans the big anims, are all under 40k.
The things I did to achieve that...
And credit for the lone S4 filming pic/icons goes to
yavannauk
.
[5] Princess and the Frog
(animated)
[10] Colin Morgan & Bradley James

- [3] animated
- [7] still
[14] Parked trailer
(animated)
[4] Colin Morgan animations
Princess and the Frog




Colin Morgan & Bradley
James






Parked






Colin Morgan animations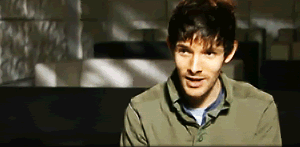 No hotlinking
, please and thanks! ♥
Credit
is loved,
comments
even more so~ :D
Current Music: KMFDM - Mercy